January 14, 2020

With 2019 now behind us, it is time for a fresh look at what may be one of the year's more interesting decisions in the field of sovereign judgment enforcement: Crystallex International Corporation v. Bolivarian Republic of Venezuela, which the Third Circuit Court of Appeals decided on July 31, 2019.

[1]

After the regime of former Venezuelan President Hugo Chavez nationalized its operations in the gold-rich Las Cristinas region, Crystallex International Corporation, a Canadian mining company, pursued the Bolivarian Republic in international arbitration for violations of a bilateral investment treaty between Canada and Venezuela.[2] In April 2016, after five years of litigation, the arbitrators entered an award in Crystallex's favor against Venezuela for $1.2 billion, with interest.[3]

As so often happens, however, that resounding victory was not the end—nor even the beginning of the end. Crystallex now faced the daunting challenge of collecting on its award. Faced with no realistic hope of recovery in the Venezuelan courts as a result of their control by the Maduro regime, Crystallex instead took aim at Venezuela's most significant US-based asset: CITGO Petroleum Corporation, the multibillion-dollar refining and services company.

Yet with an award entered solely against the Republic of Venezuela, Crystallex had no direct route to enforcement against CITGO. Instead, it pursued recovery against the Venezuelan national oil company, Petróleos de Venezuela ("PDVSA"), which exercises beneficial ownership of CITGO through a chain of holding companies.[4] Crystallex sought to domesticate its award as a judgment against Venezuela[5] and then execute on PDVSA's shares of one of those holding companies (PDV Holding, Inc.), theorizing that those shares were subject to attachment and execution under the Supreme Court's 1983 Bancec decision and its descendants.[6]

As the political situation in Venezuela deteriorated further, Crystallex's strategy targeting PDVSA and ultimately CITGO as assets of the Republic subject to enforcement drew energetic opposition from the administration of interim Venezuelan President Juan Guaidó, his supporters in the Trump Administration, and a consortium of Venezuelan sovereign bondholders seeking to protect CITGO as a means to satisfy the indebtedness owing to themselves.[7] Despite that opposition, Crystallex garnered significant rulings in its favor: First, the District of Columbia Court of Appeals affirmed a lower court decision domesticating the arbitration award in a federal court judgment.[8] Second—and far more controversially—the Philadelphia-based Third Circuit Court of Appeals affirmed a lower court decision issuing a writ of attachment against PDVSA's shares, a prelude to Crystallex's executing on those shares through a court‑ordered sale of assets.[9]

The Third Circuit permitted the attachment based on the "extensive control" exception to the Foreign Sovereign Immunities Act ("FSIA") first suggested in Bancec, holding that Venezuela exercised such extensive control over PDVSA that the presumption of its corporate separateness from Venezuela must be set aside for purposes of judgment enforcement.[10] In so ruling, however, the Third Circuit repeatedly and broadly referred to PDVSA as the "alter ego" of Venezuela without making clear just how widely it meant that finding to apply.[11]

Crystallex emphasized that it did not seek to amend its judgment against Venezuela to hold PDVSA additionally liable for the debt, prudently negating the argument that it would have to separately establish a basis for jurisdiction over PDVSA under the FSIA.[12] Likewise, when it found PDVSA to be Venezuela's alter ego, the district court emphasized that it meant only that PDVSA's property (though nominally held in its own name) was in reality Venezuela's property for purposes of garnishment, not that PDVSA was primarily liable on the judgment.[13]

The Third Circuit's opinion was less cautious than that of the district court, not limiting its alter ego finding to the narrow question of whether PDVSA's property could be levied to satisfy a judgment against Venezuela. On the contrary, referencing an earlier panel's decision in the matter (which rejected Crystallex's putative causes of action for fraudulent conveyance), the Third Circuit explained: "[t]hat panel noted explicitly but reserved judgment on the question now before us—whether PDVSA could be liable for the arbitration award as an 'alter ego' of Venezuela."[14] Moreover, the Third Circuit outright rejected PDVSA's argument that a judgment creditor must separately establish a basis for jurisdiction over an alter ego sovereign instrumentality under the FSIA.[15] And perhaps most significantly, the Third Circuit held that Bancec's control prong was "disjunctive" with its "fraud or injustice" test, meaning that a creditor need only establish the sovereign's control over its instrumentality to reach the instrumentality, without any equitable showing that such a result is necessary to thwart fraud or avoid injustice.[16] That holding is a marked departure from most ordinary theories of corporate veil piercing and alter ego liability, under which the party seeking to set aside the corporate form must show some fraud, injustice, or unfairness arising from the abuse of that form.

In the hands of an aggressive creditor, then, the Crystallex decision arguably has three practical effects: (i) it establishes a basis for imputing alter ego liability (not merely a basis to execute on property) against a foreign sovereign's US-based instrumentalities solely through the Bancec control factors; (ii) the creditor may establish such liability without the need to establish a separate basis to set aside the instrumentality's jurisdictional immunity under the FSIA; and (iii) the creditor can accomplish all this without the need to make an equitable showing of fraud or injustice. And once the creditor establishes alter ego liability, it may seek to amend the judgment itself to name the instrumentality as a judgment debtor (although there are, of course, many other statutory hurdles under the FSIA that are beyond the scope of this article).

The Third Circuit's holding in Crystallex thus has the potential to make things much more difficult for foreign sovereigns and their US-based instrumentalities: Although Venezuela's control over PDVSA may arguably be exceptional, the Bancec factors are to some extent applicable to many Latin American national oil companies, including Pemex (which operates under the authority of and subject to the limits of the Mexican federal constitution), Petrobras (which remains majority-owned by the Brazilian Government and recently lost its own attempt to defeat jurisdiction under the FSIA), and YPF (renationalized by the Argentinian Government in 2014).

One may reasonably expect the courts to restrain this broadest reading of Crystallex (assuming the Supreme Court does not reverse it outright), but unless and until that happens, one should also expect attentive and creative counsel will likely invoke the decision extensively when attempting to reach the US-based assets of a sovereign debtor. At its widest reach, Crystallex is a far departure from more traditional principles of veil piercing and alter ego liability: By dispensing with both the need for a separate demonstration of jurisdiction under the FSIA and the need to demonstrate fraud or injustice in order to impute alter ego liability, the decision would ultimately disadvantage foreign instrumentalities as compared to their ordinary domestic US counterparts not subject to the broad reach of Crystallex. That result seems difficult to square with the principles of comity incorporated by the FSIA itself and its weighty presumption of corporate separateness.




About the Authors

A seasoned litigator, Jay S. Auslander serves numerous international clients throughout Latin America, Asia, and Europe. Jay is a leader in the area of complex, large-scale enforcement of international judgments, particularly in the distressed debt arena, and has enforced billions of dollars of corporate and sovereign debt.
Jay also has extensive experience in securities litigation, governmental and regulatory investigations, arbitrations, and class-action defense work. His clients include public and private corporations, private equity, hedge funds, large institutional banks, and high-profile individuals.
In addition to the courts located in New York, Jay has litigated across the country, including in New Jersey, Washington, New Hampshire, Florida, Georgia, and California. Jay also represents clients in domestic and international arbitrations before such forums as FINRA and the London Court of International Arbitration, and represents clients facing investigation by the SEC, the Attorney General of the State of New York, and the U.S. Senate Committee on Finance.
Frequently retained for his skill and experience as a courtroom litigator, Jay has had over 100 days of trial and arbitration over the past two years alone.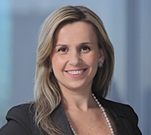 Natalie Shkolnik is a Russian-speaking lawyer serving U.S. and international clients, with a focus on Russia, Ukraine, and Latin America. She has substantial experience in bridging legal and cultural differences, helping American and international clients navigate the complexities of foreign jurisdictions to achieve their goals. Her clients include public and private corporations, hedge funds, private equity firms, large institutional banks, and high-profile individuals throughout the world.
Natalie is experienced in complex commercial litigation, business disputes, arbitration, and judgment enforcement, and works closely with her partners in corporate transactions, trusts and estates, and real estate matters. Natalie has particular expertise in litigating judgment enforcement matters in state and federal courts in New York, numerous other United States jurisdictions, and throughout the world. Her enforcement practice includes representations of judgment creditors against defiant and evasive judgment debtors, as well as representation of debtors (including sovereigns and instrumentalities of sovereigns). Collectively, she has acted as counsel in numerous large-scale, sophisticated judgment enforcement matters in which her clients were enforcing or defending judgments, the total amount of which has been in excess of $3 billion.
If you have any questions or would like to discuss your options for recognizing a foreign or domestic money judgment in New York or elsewhere, please contact Jay S. Auslander or Natalie Shkolnik at (212) 981-2300, jauslander@wilkauslander.com or nshkolnik@wilkauslander.com.
---